F5 LEVEL SUMMER JAM OUT NOW
OFFICIAL MUSIC VIDEO STORMING IN MONDAY (5/8) WATCH THE TRAILER HERE
"There's Something About The Fast Life"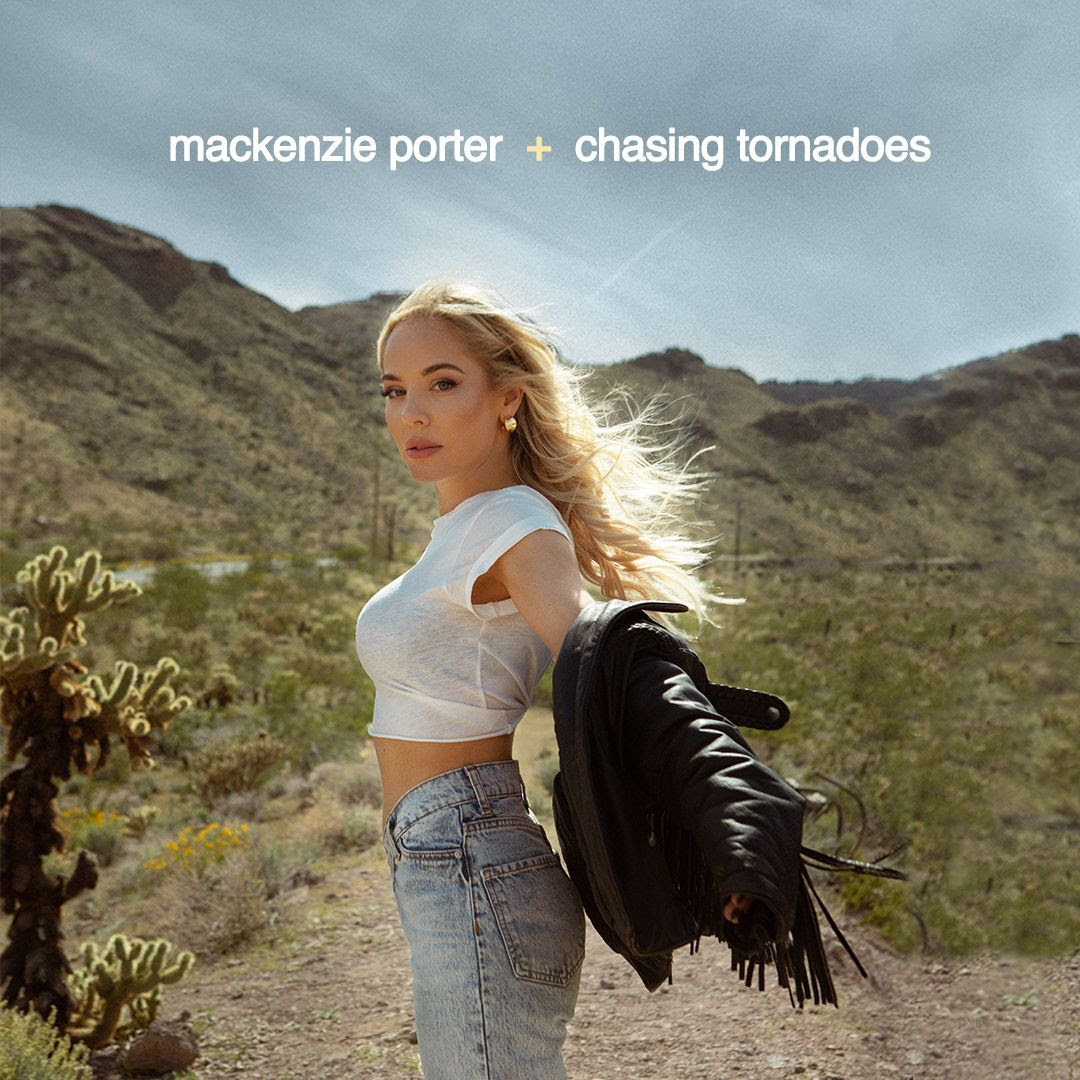 "Chasing Tornadoes" Single Art | Courtesy of Big Loud Records | Download Here
NASHVILLE, TENN. – There's a storm brewing. Big Loud Records country songstress MacKenzie Porter is setting off sirens with a perfect mix of timeless country and shimmery pop, forming the F5 level summer jam, "Chasing Tornadoes." Returning with more of her "mesmerizing vocals and hook-driven songs" (Billboard), her newest adrenaline-filled offering is an addicting, twist-and-turn-filled tale of a wild lifestyle and an unpredictable relationship.
Written by Emily Landis, Jamie Moore, and Lainey Wilson, and produced by studio mastermind Joey Moi, the song's electric lyrics find Porter spiraling:
'Cause baby I'm a sidewinder
Storm rider
I'm going down like a telephone wire
You're a mustang runaway
Two lane drifter
I must have a thing for twisters
Hot as Arizona
Cold as Colorado
Trying to catch that feeling like lightning in a bottle
I'm gonna go where the wild wind blows
Tearing up the road
Chasing tornadoes
Ignoring the tornado warnings, Porter stares into the eye of the storm, running a hundred miles an hour while slinging her lightning strike vocals around the whirlwind. Throwing caution out the window, the international triple threat embraces the fast life on the supped-up track, perfect for a summertime drive down a dirt road.
"'Chasing Tornadoes' is the first song off of my full-length, debut album with Big Loud," beams Porter. "We have so much new music coming, and this is the perfect intro to what the rest of the record feels like. It's such a fun, feel-good song, and I can't wait to play it live!"
Listen to "Chasing Tornadoes" HERE.
Brought to life with the release of its official music video, premiering live on YouTube Monday (5/8) at 5pm CT, the Justin Clough directed clip shot in the lively streets of Las Vegas sees Porter's storm roll in through the city that never sleeps, disrupting everything in her path alongside her partner in crime.
Watch a teaser trailer for "Chasing Tornadoes" HERE.
Storm tracker is locked in on Porter as she sets her sights on Dallas, Texas and the 2023 ACM Awards. Nominated for Music Event of the Year with 6-week #1, platinum-certified hit "Thinking 'Bout You" with Dustin Lynch, their record-breaking smash stands as the longest-running Top 10 single in Billboard Country Airplay chart history at 28 weeks.
Poised to have her biggest year yet, Porter's touring calendar is stacked with performances at some of the year's most anticipated festivals including Gulf Coast Jam, CMA Fest, Faster Horses, Watershed Festival, TidalWave Music Festival, and Coastal Country Jam. Further proving "Porter's star power is undeniable" (American Songwriter), she readies her full-length Big Loud debut that bursts with "a country-pop style that's all her own" (Sweety High) due later this year.