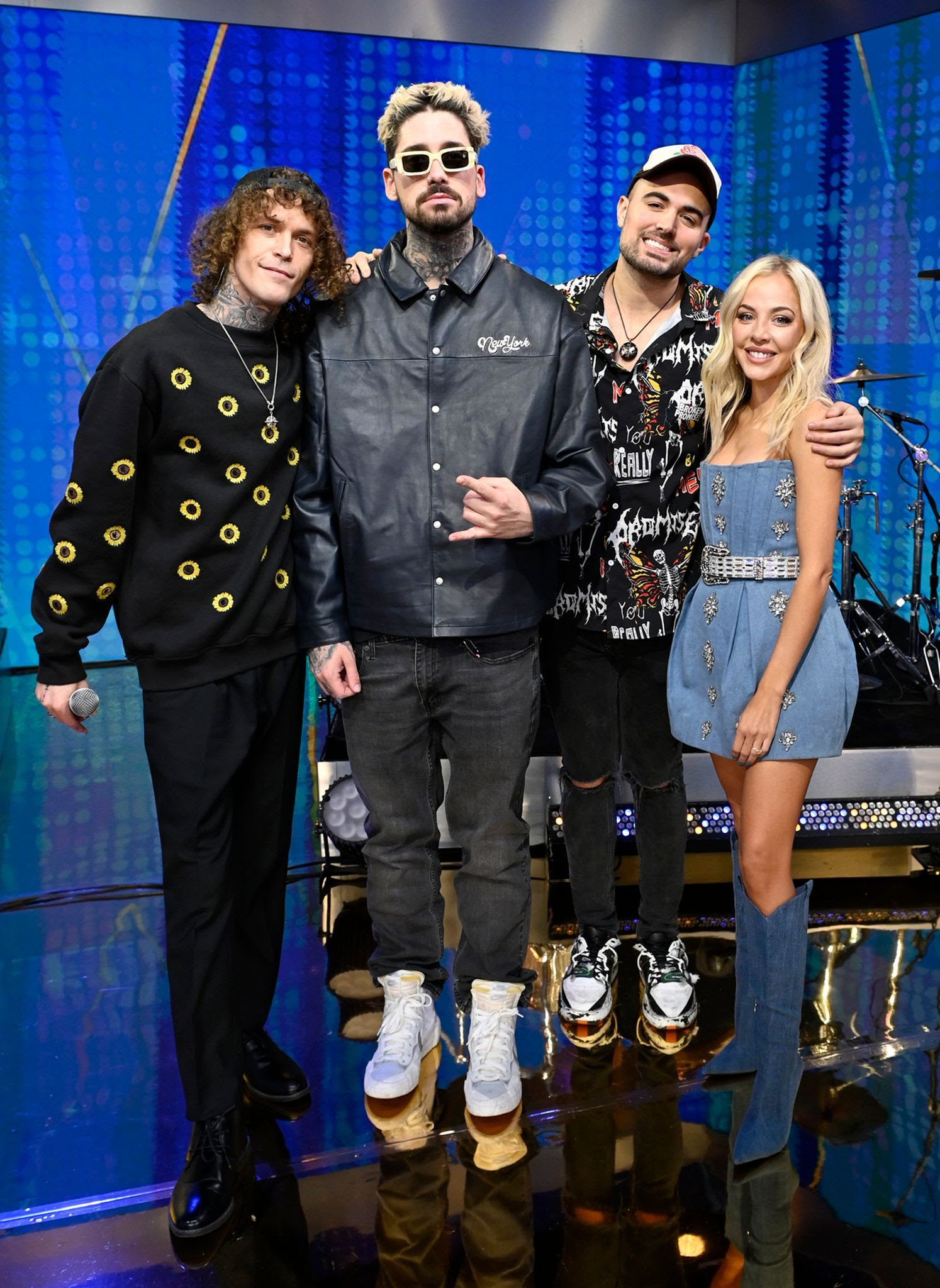 Cheat Codes and MacKenzie Porter perform on ABC's Good Morning America | Photo Credit: ABC/Paula Lobo
NEW YORK, N.Y. – Bringing their genre-blending bop "One Night Left" to television for the very first time, multi-platinum hit-making trio Cheat Codes and country starlet MacKenzie Porter took to the stage at ABC's Good Morning America today, delivering a dynamic performance of their stand-out collaboration.
"It's been a cool year to do things with my friends and people that I really respect, and to have the songs do well is an added bonus," Porter shared with ABC correspondent Rebecca Jarvis before taking the stage. "I'm just feeling very grateful."
Watch "One Night Left" on ABC's Good Morning America here.
Celebrating Cheat Codes' just released album One Night In Nashville, the partners-in-crime couldn't help but dance their way into the week with the amped up performance live at Good Morning America's Times Square studio. Listen to "One Night Left" HERE.
Cheat Codes and MacKenzie Porter at ABC's Good Morning America | Photo Credit: ABC/Paula Lobo
PHOTO ID (L-R): GMA's Lara Spencer, Drummer for Cheat Codes, Cheat Codes' Matthew Russell and Trevor Dahl, MacKenzie Porter, ABC's Rebecca Jarvis, Cheat Codes' Kevin Ford, ABC's Linsey Davis
Cheat Codes and MacKenzie Porter perform on ABC's Good Morning America | Photo Credit: ABC/Paula Lobo